Overview
In today's world, societal, healthcare, and economical challenges have come out as the most important factors governed by the population of all age groups. Among this physical appearance particularly skin plays a vital role in mental as well as physical wellbeing of a person. As we might be aware, facial skin plays a role in perceiving the age and attractiveness of not only facial features in females but also males. Unlike in the past, we have my management options to effectively address these concerns. First and foremost, we pay attention to skin rejuvenation in the form of topical agents, chemical peels, Micro needling, Microneedling radiofrequency, Microdermabrasion, HydraFacial to name a few. We then progress onto Thread lifts, Lasers, Botox, Fillers etc. There are many variations of the above said procedures-
Botox
Botulinum toxin commonly known as BOTOX® has been studied extensively in its safety and efficacy in Aesthetic Medicine. Botulinum toxin has been particularly employed in treating various regions in the face and associated structures of the body.
Treatment of wrinkles like crow's lines, forehead lines, frown lines, bunny lines over nose, Gummy smile, marionette lines, sides of cheek, angle of mouth, Platysmal bands/ neck lines to name a few.
Treatment of excessive sweating in armpits, palms, and soles.
FAQs
1. Does botox have any side effects?
Yes, like all procedures botox can have side effects. Pain, swelling and bruising are the most common ones.
2. How long does the effect last?
It can last for about 6 months.
3. Is there any age limit for botox injection?
No, we usually limit to start using the botox after the age of 18.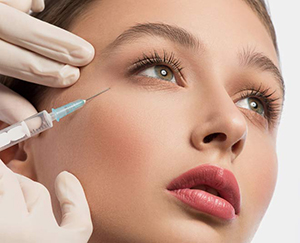 Fillers
Dermal fillers are substances which are injected underneath the skin to smooth wrinkles, restore volume, plump up the skin and facial contours in different areas enhancing the youthfulness of one. It is also used to treat disfiguring deep/shallow scars. These fillers are biodegradable and non-biodegradable.
It is used to treat the following areas – under eye, cheeks, temples, nasolabial folds, lips, chin, jawline, neck to name a few.
Treatment of disfiguring deep/shallow scars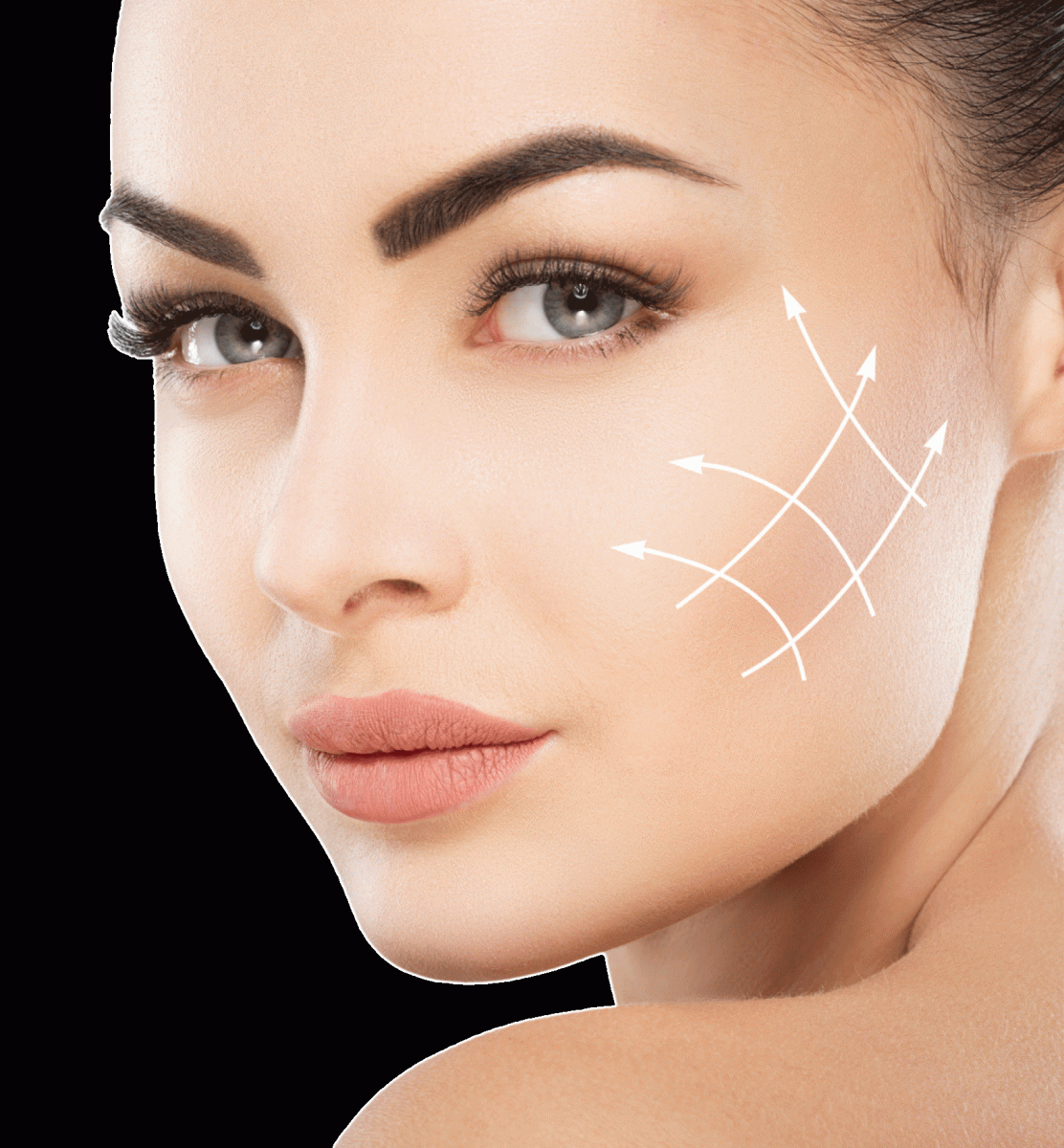 Liquid facelift
This is a non-surgical, more affordable method of rejuvenation. Liquid facelift includes Botulinum toxin A, hyaluronic acid-based fillers, collagen boosting fillers etc.
Thread lifts
This is another type of procedure done commonly to aid in lifting of facial skin. Here barbs of thread commonly made of Polydioxanone, Poly Lactic acid or Poly capro amide act as cogs to lift sagging facial skin. The areas treated are neck area, cheeks, and eyebrows.
Laser hair reduction
Excess undesirable hair is a common cosmetic concern in my cultures around the world. People can be affected psychologically leading to anxiety and depression due to this unwanted hair. For a permanent hair reduction Laser hair removal has been extensively studied and employed successfully. The areas treated are face, arms, legs, underarms, arms, legs, back, bikini line, beard shaping. In addition to cosmetic concerns, treatment with this technology can target conditions like pilonidal sinus, ingrown hair leading to folliculitis. Etc.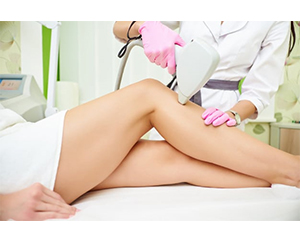 Lasers
Also known as light amplification by stimulated emission of radiation. Laser machines have undergone significant changes and advances over the years. There are many types of machines available which emit different wavelengths of radiation targeting a wide array of skin conditions. The commonly employed are NdYAG, Erbium YAG, IPL, fractional CO2, Microneedling radiofrequency lasers, Q switch lasers, TIXEL laser, Thulium laser, radiofrequency, CO2 laser, Fotona laser, HIFU to name a few.
Applications of laser machines
Acne scars
Traumatic scars
Stretch marks
Tattoo removal
Vascular lesions
Pigmented lesions
Acne vulgaris
Rosacea
Generalised skin rejuvenation
Hidradenitis suppurativa
Skin tightening
Body contouring etc
Low level light/laser therapy is employed to reduce hair fall and acne vulgaris
Chemical peels
Chemical peels form an integral part of skin rejuvenation in today's aesthetic practice. These are less invasive and an affordable option for skin care. They have an array of applications spanning to almost all aspects regarding the texture and pigmentation of skin. These can be superficial, medium depth and deep peels. The commonly used peels are salicylic acid, glycolic acid, Tri-chloro acetic acid, nomelan phenol, lactic acid, ferulic acid, yellow peel to name a few.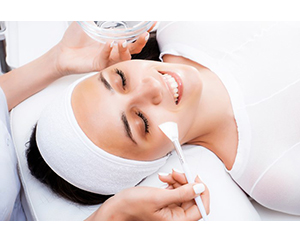 Platelet rich plasma/ Growth factor concentrate therapy (PRP/GFC)
Platelet rich plasma is a processed liquid fraction of peripheral blood rich growth factors like platelet derived growth factor, epidermal growth factor, vascular endothelial growth factor.
There are many applications for PRP/ GFC. These are as follows:
Hair fall
Acne Scars
Traumatic scars
Morphea
Non healing ulcers
Stretch marks
Skin rejuvenation
Melasma
Dark spots on face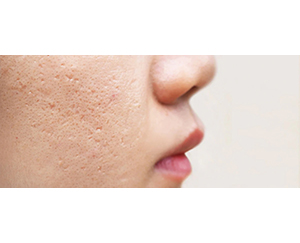 Vampire face lift
This is one of the widely and internationally applied skin rejuvenation method. The patient's own blood is used to prepare platelet rich plasma which is injected on different areas of the face. This helps restore one's youthfulness in a safe manner. The principal factors which help are Platelet derived growth factor, Epidermal derived growth factor, Vascular endothelial growth factor etc.
FAQs
1. Advantages over other methods? Since the patient's own blood is utilized the concerns of side effects is lesser. 2. What is the recovery time? The downtime and recover period are lesser.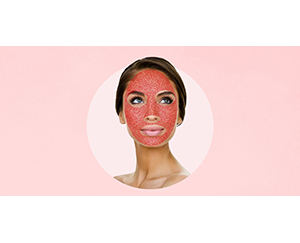 Dermaroller
This is an instrument with needles of various lengths used on skin for rejuvenation. It causes collagen remodelling which in turn helps with acne scars, wrinkles, open pores, stretch marks, traumatic scars etc. This is an outpatient procedure requiring minimal local anaesthesia.
Other applications
Penetration of topical medications, chemical peels, platelet rich plasma.
Hair fall
Dermapen
This has similar applications to the dermaroller, but is more commonly used for acne scars, stretch marks, burn scars, post-surgical scars, loose body skin and more. Desirable depths can be reached with a dermapen including treatment of difficult-to-treat areas like the side of the nose, lips and eyes.
Dermaplaning
This is a routine outpatient procedure. The main aim of the procedure is to remove the superficial dead skin cells, fine vellus hair (peach hair) and to add better penetration of certain topical applications. In many instances this is done as a standalone procedure aiming as effective skin rejuvenation. This usually doesn't require any local anaesthesia as it is a painless procedure.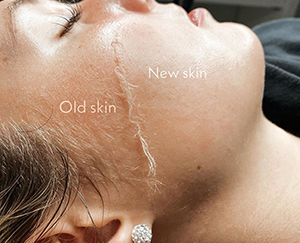 Hollywood Peel
This is one of the relatively novel techniques which employs a combination of Q-switch NdYAG and carbon suspension.
Applications
Dilated pores
Generalised skin rejuvenation
Acne scars
Acne vulgaris
Augmented peel effect
Cleaning the surface of skin and flushing the blocked pores
Inflammation due to acne vulgaris