Overview
A medical procedure by which healthy blood stem cells are infused into your body in order to take the place of the impaired /deficient or contaminated bone marrow is known as a bone marrow transplant. Where the body is unable to produce the requisite amounts of healthy blood cells, a bone marrow transplant may be necessary. A bone marrow transplant may be used to restore a new immune system in the body so as to fight against disease like blood cancer after adequate control with chemotherapy or even replace the bone marrow if it is not producing blood cells or producing defective blood cells. Bone marrow transplants at SPARSH Hospitals are performed with the utmost precision and supervision by a specialist team of oncologists who are some of the best minds in the business today. We concentrate on excellence and that's why we collaborate and consult your case history with a highly skilled team of clinical hematologists, surgical and medical
oncologists
, doctors from allied disciplines, expert practice nurses who participate in the transplant process. At SPARSH Hospitals, our doctors have several years of experience at performing bone marrow transplants for both adults and children in order to battle a number of cancerous and non-cancerous conditions. Such an extensive history of performing bone marrow transplants at SPARSH Hospitals, only proves that our specialists are practiced and trained with the know-how and skill to deal with the most critical cases with professional and personalized care. Bone marrow transplant is certainly an option of treatment for patients who have been diagnosed with these conditions. However, you will have lengthy consultations along with extensive diagnostic screenings before your specialist at
SPARSH Hospitals
, will recommend this procedure.
Types of Bone Marrow Transplant
The treatment options under bone marrow transplant cover three broad categories. Depending on the source of the bone marrow for the transplant, the types of bone marrow transplants can be divided into:
Autologous Bone Marrow Transplant:
During this procedure the patient is the source of the bone marrow. After adequate control of the disease, patients own blood stem cells are harvested from peripheral blood and it is given as rescue therapy after myeloablative chemotherapy given to destroy the malignant cells like Multiple Myeloma, Lymphoma etc.
Allogeneic Bone Marrow Transplant:
For this procedure, the bone marrow is harvested from a donor after appropriate testing. Based on the type of donor and the degree of HLA match, they are again broadly classified into three categories:
a) Matched family donor:
Here the siblings who are 10/10 HLA match with patients are selected. This is the most preferred type of donor for all BMT, however there is only a 30% chance of finding such a match within the family.
b) Matched Unrelated donor:
Here the individuals who are unrelated to the donor, but have 10/10 HLA match are selected through the stem cell registries. The chance of finding such a donor for Indian patients is less than 20% and additional costs are also involved. c) Haplo-identical donor: Here the biological parents or siblings who are half match (5/10) to the patient are selected as donors. It is usually done through two methods
a. T cell replete:
In which cyclophosphamide is used post-transplant to get rid of the unwanted T cells in the patient's body after infusion b. T cell deplete: Here the unwanted T cells are removed before infusion through Clinimac machine using immune-magnetic beads
Umbilical Cord Blood Transplant
It is another kind of bone marrow transplant which uses the cord blood stem cells that have been extracted at the time of a baby's birth as a source of blood stem cells. The stem cells from the umbilical cord blood may be used in combination with bone marrow stem cells in order to perform a bone marrow transplant in a patient. It has fallen out of favor due to several reasons. It requires a lot of planning by your Hematology team at SPARSH Hospitals, prior to performing a bone marrow transplant. Your team of specialists will sit through multiple sessions and explain the various processes and answer any questions that you may have. Once the treatment begins, your transplant team will help you and your family, by providing physical and emotional support through the entire process.
Our Diagnostic Services
Pre-transplant Tests and Procedure
Here is a list of tests according to the institutional practices and underlying disease and type of BMT that has to be carried on, will be performed for both the patient and donor to see their condition prior to BMT and to provide fitness for the same. It includes high resolution HLA typing, CBC and organ function tests, infective screening etc.
Collecting Stem Cells for Transplant
For Autologous Transplant
To collect stem cells in the case of an autologous transplant, you will receive daily injections (GCSF) in order to expedite the production of stem cells. The injection also starts moving the stem cells that are circulating in your bloodstream that will make the collection process easier. This process will be followed by a procedure known as apheresis where blood is drawn from your vein. A machine is then used to circulate the blood that separates it into various parts like stem cells. This is done after adequate control of the underlying disease like Myeloma or Lymphoma.
For Allogeneic Transplant
Blood stem cells harvested from a donor's stem cell harvest or a Bone Marrow Harvest is the process by which either stem cells or bone marrow is extracted from the donor.
a) Bone marrow –
usually done in benign cases like Thalassemia, Aplastic anemia. It is usually done in OT under general anesthesia.
b) Peripheral blood –
here the blood stem cells are mobilized from the bone marrow to the peripheral blood and then harvested through a venous access. It is the most common type of blood stem cell harvest.
The Conditioning Process
During this phase, patients will be going through high dose chemotherapy and or radiation that will help to destroy the cancerous cell, subdue your immune system and prepare your bone marrow to accept the new stem cells.
Undergoing the Bone Marrow Transplant
Day zero, which is the day you complete the conditioning process is also the day when your body is infused with the stem cells. During the infusion process, there's no need for sedation as the procedure is painless. Post the infusion of stem cells, they then travel to the bone and start generating new blood cells. However, bear in mind that it may take several weeks for the creation of the new blood cells and that your blood counts will start recovering. The preservative component in the thawed bone marrow or blood stem cells may cause some side effects like:
You may experience headaches
You may feel nauseous
You may experience shortness of breath
You may observe an unknown taste in your mouth
Experiencing these side effects may vary from patient to patient. In order to reduce the effects of the preservative, you may be administered with IV fluids.
After your Bone Marrow Transplant
After the infusion of the stem cells, they start traveling through your body towards the bone marrow in order to produce new and healthy blood cells. This process is called engraftment. Many more blood tests will follow and your health condition will be closely monitored. The objective of the bone marrow transplant is to heal your body of certain critical diseases and put the cancerous cells into remission. The success of the transplantation procedure will largely depend on multiple things, primarily the experience of the treating team. Going through these diagnostic screenings, tests and procedures takes a toll on you both physically and mentally. You may also have a number of questions too. Speak to your transplant specialist at SPARSH Hospitals, who will be happy to answer all your queries. The goal for us at SPARSH Hospitals, through the bone marrow transplantation process is to either cure or control the critical condition that is ailing your body, prolong your lifespan and recuperate you into a healthy lifestyle.
An Innovative Approach to Treatment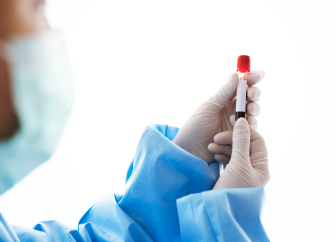 State-of-the-art therapy for all hematological disorders
Daycare BMT services to eligible patients of multiple myeloma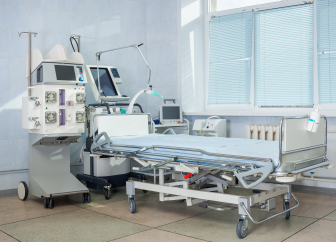 State-of-the-art BMT rooms with HEPA filters as per international standards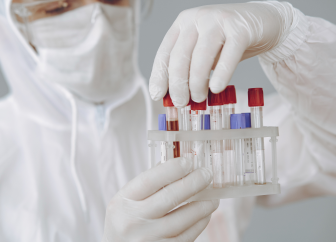 Haploidentical BMT Services including T-cell Depleted and Immunotherapy Services
We Specialise in the Treatment of
Hemophilia
Primary Immunodeficiency Disorders
Wilms' Tumour
Neuroblastoma
Soft Tissue Sarcoma
Retinoblastoma
Paediatric Solid Tumors
Hematological Malignancies like Leukemia, Lymphoma, Myeloma
Thrombotic Disorders